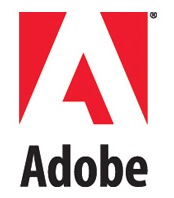 Adobe Volume Licensing (AVL) program members earn significant savings on Adobe software by purchasing more than one software license at a time. Whether you consolidate your organization's software purchases into one comprehensive transaction or spread your purchases out over a two-year membership period, Adobe has a volume licensing program to meet your needs. No matter which program you choose, the more you order, the greater your potential savings.
Adobe Cumulative License Program (CLP)
The CLP is a two-year membership program that offers significant savings on Adobe volume licenses.
Adobe Transactional License Program (TLP)
With Adobe's TLP, your organization can take advantage of volume pricing with one easy purchase.
Adobe Value Incentive Plan (VIP)
The Adobe Value Incentive Plan (VIP) is a membership based program that allows you to immediately download and deploy available Adobe products under a subscription type payment plan. There are no minimum purchase requirements, discount levels, or large, up-front payment requirements. In addition, VIP has an Admin Console component that enables you to easily manage your licenses across your organization.
Text in German French Luxembourgish