Until July 1, 2024, the Microsoft 365 E3 Do More with Less promotion for Cloud Solution Provider (CSP) customers offers a 15% discount on Microsoft 365 E3.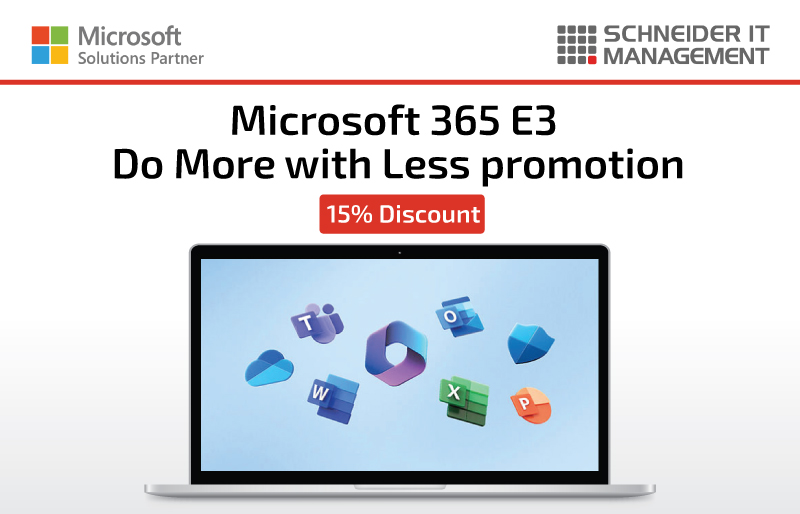 Promotion Overview
Annual subscription on Microsoft 365 E3, promotional pricing will apply through the full subscription term with SCHNEIDER IT MANAGEMENT as your Cloud Solution Provider (CSP).
Who is eligible for this promotion?
New customers or customers that have no previous purchase history of any Microsoft 365 E3 product SKU – including Microsoft 365 E3 trials. The check spans both legacy and new commerce platforms across all Microsoft transaction channels (Direct, CSP, Enterprise Agreement, amongst others).
More information
Please contact us for a free check of the eligibility on your specific tenant, for more information and to request a quote of this promotion.
For useful software licensing information on Microsoft products, please visit: https://www.schneider.im/software/microsoft/.