Effective August 24, 2023, midterm upgrades for Microsoft Windows 365 become available. This launch provides customers with the flexibility to upgrade their licenses and only pay for the differential cost, not the full license price.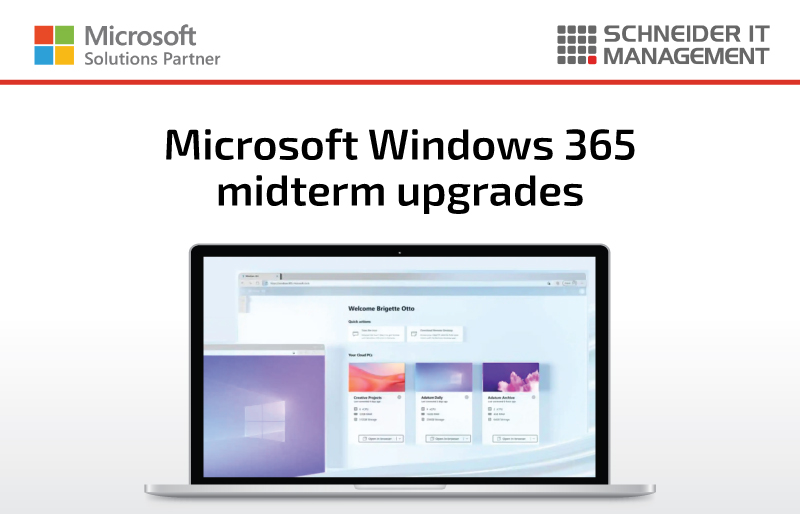 Microsoft Windows 365
Windows 365 Cloud PC enables you to securely stream your personalized Windows experience, including apps, content, and settings, directly from the Microsoft Cloud to any device. This empowers you to work effortlessly across various devices and locations, all while maintaining top-notch security and performance levels.
More information
For a promotion on Windows 365 Enterprise, which offers 20% discount, please visit: https://www.schneider.im/microsoft-windows-365-enterprise-promotion-2/.
For useful software licensing information on Microsoft licensing programs, please visit: https://www.schneider.im/software/microsoft/.
Please contact us for free expert consultancy on your specific Microsoft agreements and to request a quote.