Effective May 1, 2023, customers with a Microsoft 365 E3 or E5 plan will get 100 print jobs per month attached to every license.
It is not available with Microsoft 365 F3, Microsoft 365 Business Premium, Windows Enterprise E3, Universal Print (standalone), or any educational subscriptions.
Example: Previously, a company with 1,000 Microsoft 365 E3 licenses received 5,000 print jobs per month, provided with the Windows E3 license included in Microsoft 365. From May 1, 2023, this company will receive 100,000 print jobs per month from its Microsoft 365 licenses.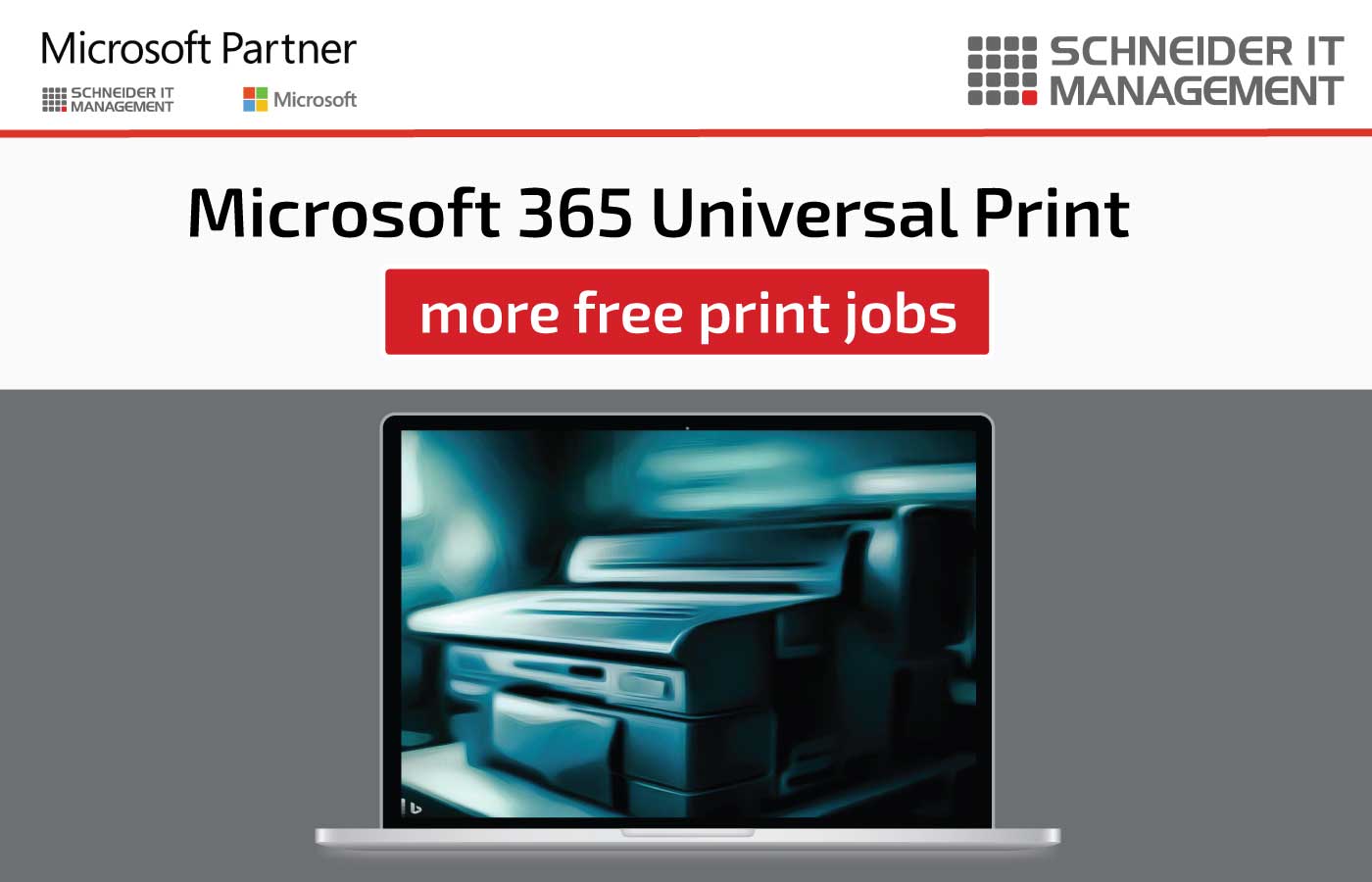 How do I get this offer?
Customers with the Microsoft 365 licenses do not have to take any action. The changes will be automatically applied to the tenant. The Universal Print usage dashboard will automatically update on May 1, 2023. This is not a promotional offer – the change is permanent.
Please contact us  for free expert consultancy on your specific Microsoft agreements, more information and to request a quote.
More information