Starting October 1, 2023, Microsoft defends customers from Intellectual Property (IP) infringement claims arising from the customer's use and distribution of the output content generated by Microsoft's Copilot services. Should a third party sue a commercial customer for copyright infringement for using a Microsoft Copilot service or the output they generate, Microsoft will cover any costs resulting from a court judgment or settlement if the customer followed the rules and safeguards built into Microsoft's products.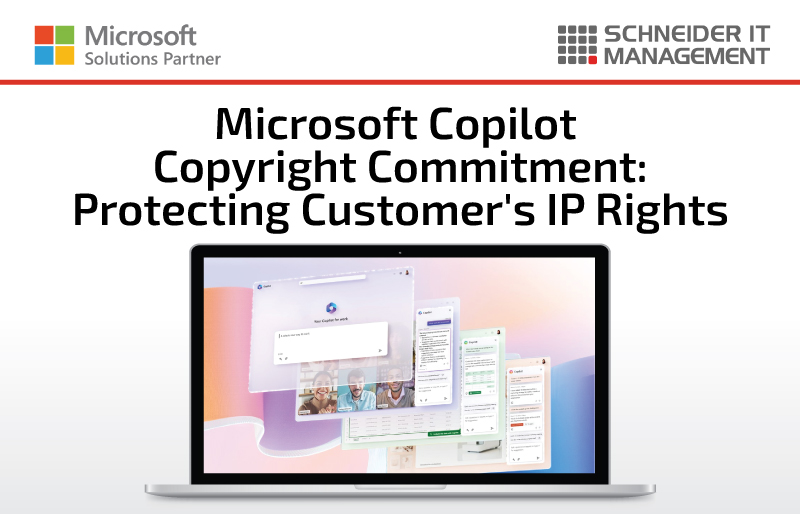 Key Highlights
Coverage Expansion: Microsoft's Copilot Copyright Commitment will cover third-party claims based on various intellectual property rights, including copyright, patent, trademark, trade secrets, and right of publicity. However, it will not encompass claims unrelated to IP rights, such as defamation or false light.
Output Protection: Customers will be safeguarded from IP infringement claims associated with the use and distribution of output content produced by Microsoft's Copilot services. This protection applies as long as customers use the built-in content filters and safety systems and do not attempt to generate infringing materials.
No IP Ownership Claims: Microsoft emphasizes that it does not claim ownership of customer output content. Customers are free to assert copyright protection over their Copilot output, but Microsoft does not make determinations regarding the enforceability of these claims.
Automatic Inclusion: This commitment automatically applies to paid versions of Microsoft commercial Copilot services and Bing Chat Enterprise, without the need for contractual changes or customer actions. It takes effect from October 1, 2023, and applies globally.
More information
For the announcement, please visit: https://www.microsoft.com/en-us/licensing/news/Microsoft-Copilot-Copyright-Commitment.
For useful software licensing information on Microsoft licensing programs, please visit: https://www.schneider.im/software/microsoft/.
Please contact us for free expert consultancy on your specific Microsoft agreements and to request a quote.