On May 23 to 25, 2023, Microsoft announced new products regarding virtual experiences on its Microsoft Build event.
Microsoft Mesh
Effective May 23, 2023, Microsoft Mesh is available in private preview. Microsoft Mesh is a platform that brings remote workers, hybrid workers and teams together. Microsoft Mesh powers shared virtual experiences in mixed reality applications that are viewable from 2D and 3D endpoints. Also, it allows developers and creators to build custom, immersive experiences for their virtual workplace. You can register your interest in the Microsoft Mesh Technology Adoption Program (TAP) here.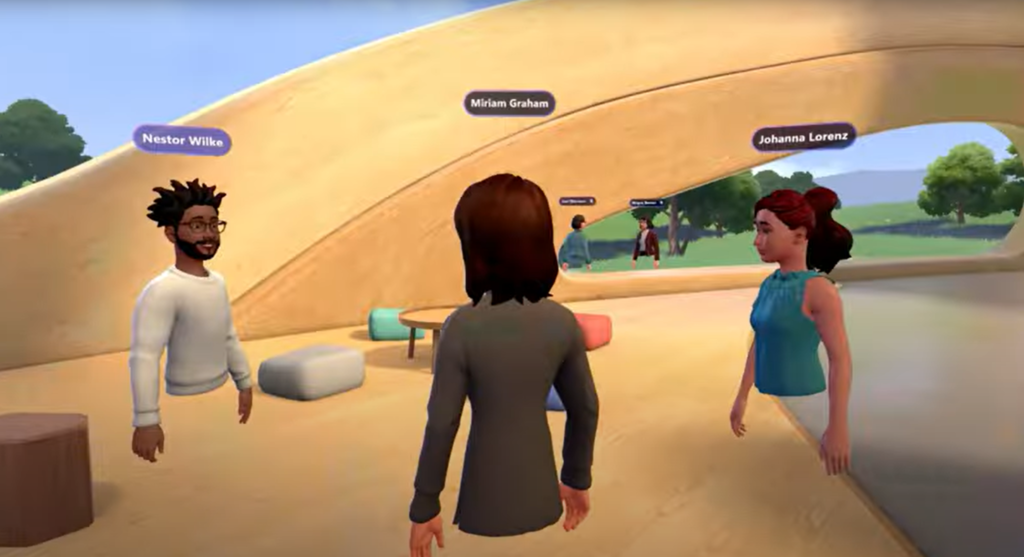 Microsoft Mesh-powered immersive spaces for Microsoft Teams
Effective May 23, 2023, immersive spaces for Microsoft Teams is in private preview and connects Microsoft Mesh's capabilities with Microsoft Teams. It lets users add an immersive experience to any Teams meeting and mimics many elements of in-person interactions, like the ability to walk over to a group of people. With the spatial audio feature, a large discussion with multiple conversations or a quick side chat can occur without feeling like an interruption.
Immersive spaces for Teams can be accessed through a PC or virtual reality (VR) headset, with the ability to easily connect with other participants regardless of whether they join a Teams meeting using video, as an avatar or in the immersive space directly.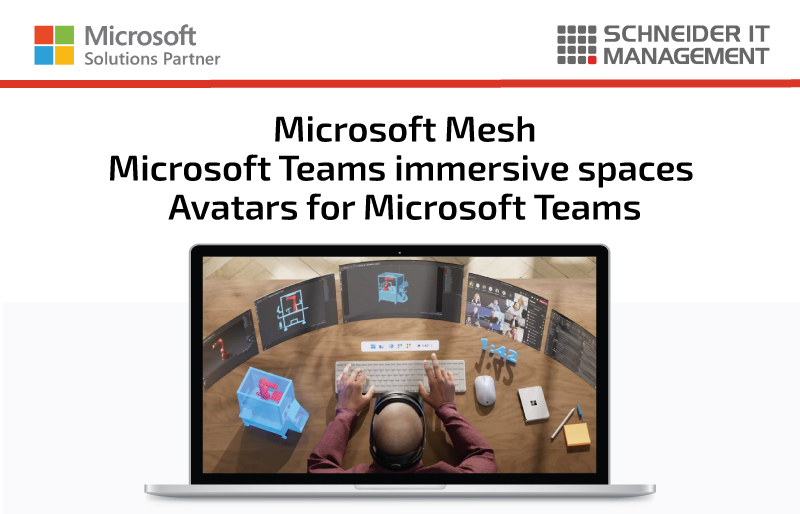 Avatars for Microsoft Teams
Starting May 23, 2023, Avatars for Microsoft Teams are generally available in the Teams desktop app on Windows and Mac. Avatars for Microsoft Teams offers an alternative to the current binary option of video or no video and features customizable avatars and reactions. Eligible are customers with the following licenses: Microsoft 365 Enterprise E3, Microsoft 365 Enterprise E5, Microsoft 365 Business Standard, Microsoft 365 Business Premium, and Teams Premium.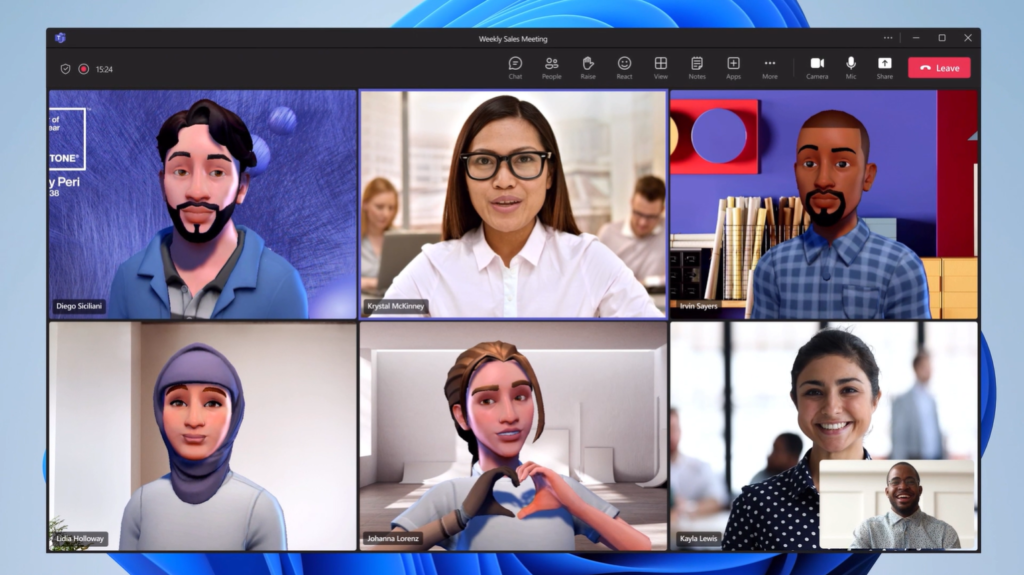 More information
For the announcement, please visit: https://techcommunity.microsoft.com/t5/microsoft-teams-blog/microsoft-mesh-transforming-how-people-come-together-in-the/ba-p/3824898.
For an introductory video, please visit: https://youtu.be/fSKBHOWOcSM.
For the product page, please visit: https://www.microsoft.com/en-us/mesh.
For useful software licensing information on Microsoft licensing programs, please visit: https://www.schneider.im/software/microsoft/.
Please contact us for free expert consultancy on your specific Microsoft agreements, more information and to request a quote.