Effective March 20, 2023, Power Apps users can now directly request a license from their admin through the product itself. This new feature provides an additional option to users who require a license to run an app, along with the existing "buy a license" and "start a trial" options.
IT administrators will be notified of all incoming licensing requests on the Microsoft 365 Home page and can view and approve them as required.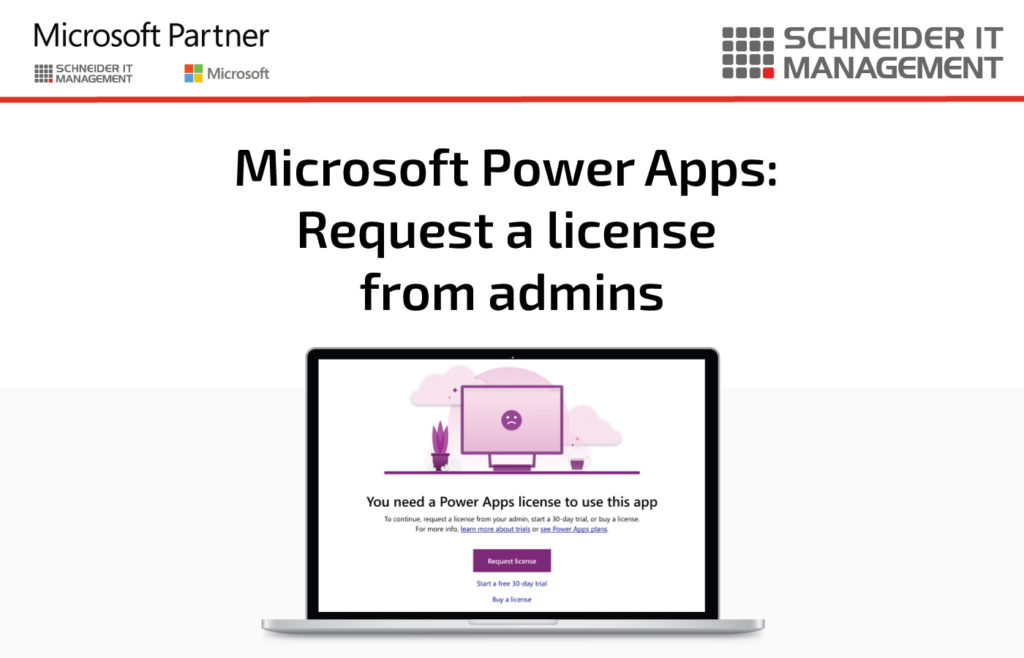 More information
For the announcement and more information about direct license requests in Power Apps, please visit: https://powerapps.microsoft.com/en-us/blog/powerapps-request-license/.
For instructions for IT administrators, please visit: https://learn.microsoft.com/en-us/microsoft-365/commerce/licenses/manage-license-requests.
For useful software licensing information on Microsoft products, please visit: https://www.schneider.im/software/microsoft/.
Please contact us for free expert consultancy on your specific Microsoft agreements, more information and to request a quote.