Effective June 6, 2023, a new Microsoft Visio app for Microsoft Teams is available for commercial tenants worldwide. It enables users to seamlessly view, edit, and generate Visio files in 31 languages within the Teams environment.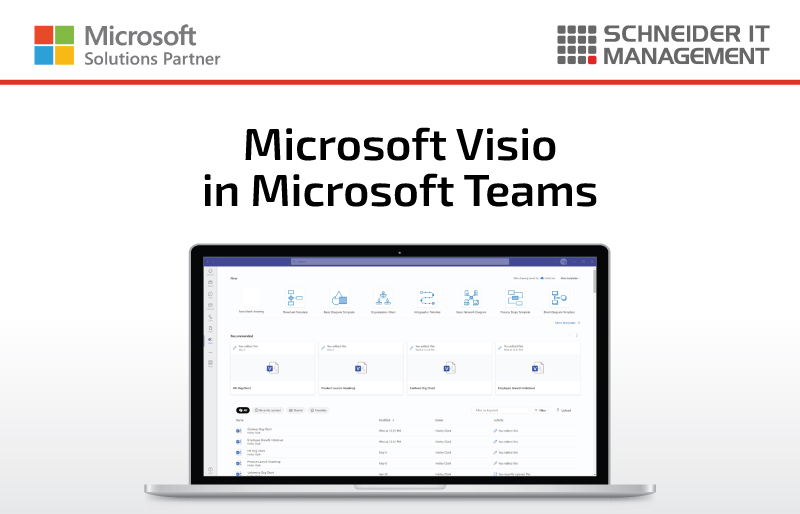 Microsoft Visio: What is it?
Microsoft Visio is a diagramming tool that assists users in creating visual representations, such as flowcharts, diagrams, and plans. This software is valuable for professionals across different fields to simplify complex ideas and data. It can be used either as a standalone tool or integrated with other Microsoft applications for collaborative purposes.
Microsoft Visio app in Teams: Licensing
Visio Plan 1 and Visio Plan 2 subscribers with a Microsoft Teams license can use the Visio app in Teams.
Microsoft Visio Web App
In July 2021, the Visio Web App (also known as Visio in Microsoft 365) became available. It has since been accessible to users possessing licenses such as Microsoft 365 Business Basic/Standard/Premium, Office 365 E1/E3/E5/F3, Microsoft 365 F3/E3/E5, and Microsoft 365 Apps for business/enterprise.
More information
For the announcement of Microsoft Visio in Teams, please visit: https://techcommunity.microsoft.com/t5/microsoft-365-blog/enhance-the-diagramming-experience-in-microsoft-teams-with-the/ba-p/3838831.
For a comparison of Visio version, please visit: https://support.microsoft.com/en-us/office/compare-visio-versions-and-features-c659cbc1-34c7-42d8-92e6-80c87fb572a7.
For useful software licensing information on Microsoft licensing programs, please visit: https://www.schneider.im/software/microsoft/.
Please contact us for free expert consultancy on your specific Microsoft agreements and to request a quote.