Until March 31, 2024, save 50% on the Microsoft Viva Suite, compared to the list price.
This exclusive offer is available through Enterprise Agreements (EA) for customers globally.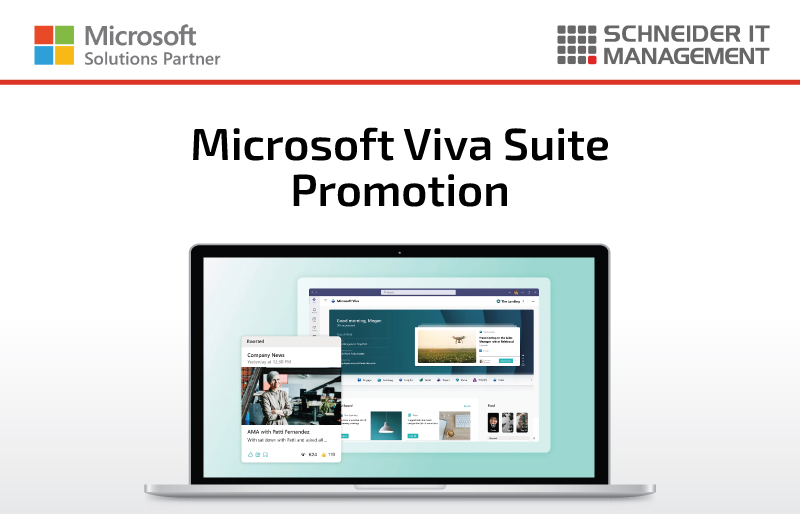 Promotion Details:
Discount: Customers can enjoy a significant 50% reduction in the list price of the Viva Suite.
Duration: This promotion is valid from September 1, 2023, to March 31, 2024.
Eligibility: Exclusively available to EA-only customers via SCHNEIDER IT MANAGEMENT.
Microsoft Viva Suite
The Viva Suite offers an integrated Employee Experience Platform (EXP) that brings together communications, knowledge, learning, resources, and insights into the flow of work. Integrated with Microsoft 365 and Microsoft Teams, this powerful suite of tools is designed to enrich the employee experience.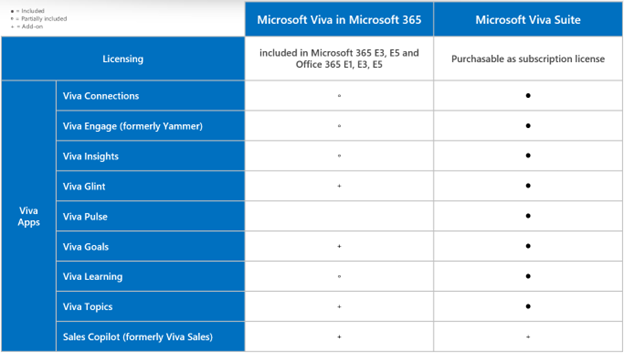 Reach out to SCHNEIDER IT MANAGEMENT today to unleash your organization's full potential with Microsoft Viva Suite at 50% discount.
More information
For the product page of Microsoft Viva, please visit: https://www.microsoft.com/en-us/microsoft-viva.
For useful software licensing information on Microsoft licensing programs, please visit: https://www.schneider.im/software/microsoft/.
Please contact us for free expert consultancy on your specific Microsoft agreements and to request a quote.