Effective July 18, 2023, Microsoft Windows Copilot is available in the latest Windows 11 Dev Channel build and is expected to be included in Windows 11 at the end of the year.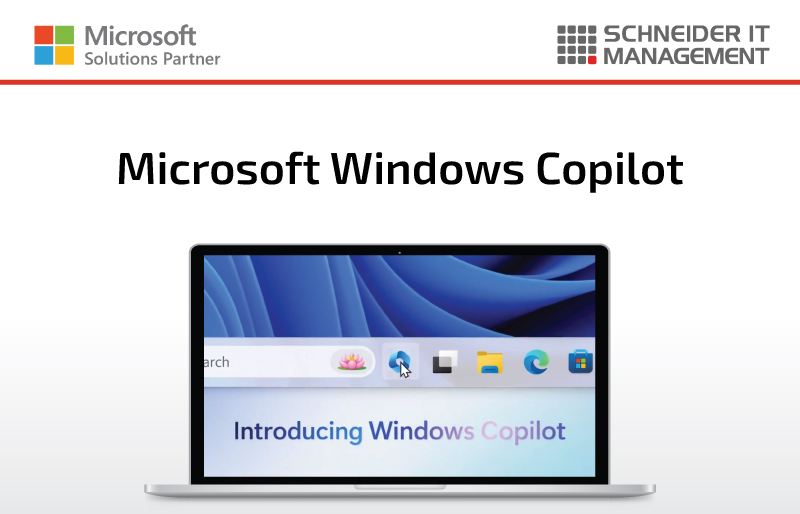 What is Windows Copilot?
Windows Copilot is a Windows-integrated AI-assistant, similar to ChatGPT. The Copilot lets users adjust settings and create a seamless connection between different applications. For example, users can not only copy and paste content, but also ask Windows Copilot to rewrite, summarize, or explain text or documents. Just like with Bing Chat, users can ask Windows Copilot a range of questions from simple to complex.
Bing and ChatGPT plugins can be integrated in Windows Copilot to better serve requirements and the increase usage of native Windows applications.
More information
For the announcement of Microsoft Windows Copilot, please visit: https://blogs.windows.com/windowsdeveloper/2023/05/23/bringing-the-power-of-ai-to-windows-11-unlocking-a-new-era-of-productivity-for-customers-and-developers-with-windows-copilot-and-dev-home/.
For the announcement video, please visit: https://youtu.be/FCfwc-NNo30.
For useful software licensing information on Microsoft licensing programs, please visit: https://www.schneider.im/software/microsoft/.
Please contact us for free expert consultancy on your specific Microsoft agreements and to request a quote.