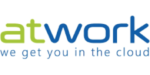 Atwork develops business solutions to meet the growing application of Internet technologies in business processes, including Microsoft 365 and Microsoft Azure. It specializes in consulting and in developing of business apps, cloud computing workloads and web solutions.
Atwork's Delegate365 is a user-friendly, web-based portal for user, group and license management that allows to split a single Microsoft 365 tenant into smaller, manageable organizational units. Delegate365 supports delegation, automation and auditing.
Other available solutions are: Governance Toolkit 365, SharePoint Wall, Yammer Wall and Yammer Challenge.
Founded in 2008, Atwork GmbH has its headquarters in Vienna, Austria.