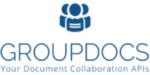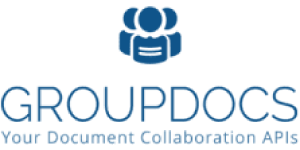 GroupDocs provides a comprehensive set of document collaboration and e-signature solutions designed to streamline and enhance document management workflows.
These include for example GroupDocs.Annotation, GroupDocs.Comparison, GroupDocs.Conversion, and GroupDocs.Signature. These products allow users to annotate, compare, convert, and electronically sign documents with ease, saving time and increasing productivity.
GroupDocs.Annotation is a web-based annotation tool that enables users to add comments, highlights, and other annotations to documents without the need to download or install any software. GroupDocs.Comparison allows users to compare two versions of a document and highlight the differences. GroupDocs.Conversion makes it easy to convert documents to and from a variety of file formats, while GroupDocs.Signature provides a secure and legally-binding way to electronically sign documents.
For a full list of GroupDocs products, please visit: https://products.groupdocs.com/
Founded in 2011, GroupDocs has become a leading provider of document collaboration and e-signature solutions, with a focus on simplicity, flexibility, and security. Their solutions are used by businesses of all sizes and across a range of industries, including legal, financial, and healthcare.
As a partner of GroupDocs, SCHNEIDER IT MANAGEMENT is committed to providing our customers with the best possible software solutions. We believe that GroupDocs' suite of tools can help businesses streamline their document management workflows and improve collaboration and productivity. Contact us today for a free expert consultation on GroupDocs solutions for your business.