Noxigen LLC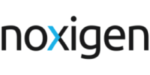 builds solutions that solve enterprise problems around systems management, compliance and access control. With a laser focus on making your company more efficient, you can expect great customer service and a product that continually improves to meet customer needs.
System Frontier
System Frontier is a Privilege Management solution which takes a different approach than most products from other vendors. It gives IT admins the ability to easily delegate granular rights to specific objects on a server or workstation using role based access control. All rights are centrally managed and fully audited to make it much easier to see what was done on any given system and by who.
Granular access control for Windows Server administration:
Using an intuitive web interface, you can centrally manage who has access to your servers and your organization's data.
Automate: CLI tools and scripts
Leverage existing PowerShell, VBScript, batch or other scripts and command-line tools. Safely allow users to run them while being shielded from complexity and avoiding human error.
Delegate: role based access control (RBAC)
Empower your support staff using a flexible permission model with more control than Group Policy. Protect the business by enforcing the principle of least privilege and removing local administrator rights.  Set permissions to automatically expire using temporal constraints.
Enjoy: simplified server and workstation management
Manage granular access to specific scheduled tasks, services, processes, event logs and more, using an easy to understand web interface. Extend access control to other platforms and network devices using custom tool integration.
Easy to set up and support:
No client installs or agents to deploy. Start delegating granular admin rights in less than an hour using out of the box roles and permissions. Access to responsive and friendly support will be there when you need it. Centrally manage authorization rules with no changes to your servers. Direct access rights are not required because users perform all remote management through the web console.
Active Directory SSO (no separate username/password)
Single or multiple server installation
Supports virtual and physical servers or workstations
Licensed per device, Unlimited users.
Complete audit trail:
Every action in System Frontier has a full audit trail, providing you with more detail about specific access rights and how they are being used.
Founded in 2012, Noxigen LLC has its headquarters in Franklin, Tennessee.