ReadonlyREST is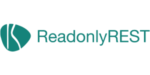 a high performance, user friendly security solution for the Elastic stack. It covers all the critical aspects of security: encryption, authentication, authorization and auditing. All from the graphical interface of its own Kibana app.
Here are some examples of how ReadonlyREST customers are protecting their data and saving time and money at the same time:
Be ransomware proof
Ransomware attacks to publicly exposed Elasticsearch are so common it's not even news anymore. In 2016, IBM solved the issue using ReadonlyREST and literally three lines of settings. Now they safely expose Elasticsearch to the internet and power their rich searchbox in their documentation website.
Save computing resources and simplify operations
This year, 2017 CERN (The European Organization for Nuclear Research) greatly reduced operation costs and usage of computing resources by consolidating more than 30 Elasticsearch clusters into a handful of multi-user clusters.
High security, Low overhead
Right now, at CERN, about 10 Petabytes/day of data from particle collisions, experiments metadata and security metrics are kept safe without significant impact on performance, thanks to ReadonlyREST lightweight architecture.
Customized Kibana experience
Did you know you can hide some Kibana apps to some users? Or have a gorgeous full screen login form and a logout button? And store sessions details in an encrypted cookie for enhanced security? All of this is possible with ReadonlyREST Enterprise Kibana plugin.
Speed up operations
Security settings can be tweaked and rolled back from the Kibana App GUI, no more editing configuration files in all nodes, no more long and risky cluster restarts.
Easy to set up and understand
As human error is the number 1 enemy of information security, ReadonlyREST believes simplicity is a fundamental part of the security process. ReadonlyREST stands well above any other solution especially on this. You will be up and running in no time.
ReadonlyREST is a product of Beshu Limited, a company established in 2017 in the United Kingdom.
For further information about ReadonlyREST, please visit http://readonlyrest.com/.
If you are interested in purchasing ReadonlyREST software from SCHNEIDER IT MANAGEMENT, please contact us for a price quotation.