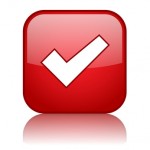 Volume Licensing provides an easy and affordable way for an organization to acquire and run software on multiple computers.
It is a flexible and economical way to acquire from five to thousands of licenses for software and provides numerous payment options.
Volume Licensing programs provide substantial savings over Full-Packaged Product (Boxed software) due to volume purchases and the elimination of media (the CD-ROM or DVD), user's guide and other packaging items which organizations may not need in multiple quantities.
With volume licensing you can purchase the licenses for several or all of your companies affiliates and reduce your licensing cost. Volume licensing helps to simplify the acquisition and management of software.
You have the option to download the software or you may buy additional volume licensing media.
Advantages of volume licensing
Cost reduction
Reduce direct cost by volume licensing discounts and indirect cost due to simplified license management.
Easy license management:
One central contract for more transparency in managing the licenses.
Flexibility:
With volume licensing you may choose from flexible licensing models with spread payments or software rental.
Efficient deployment:
You don't need a separate software medium or license key for each PC workstation.
Easy ordering:
You can order additional licenses in the same contract without needing a separate contract for each order.
Text in German French Luxembourgish