Fortra (formerly HelpSystems) is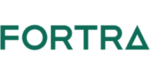 an IT software company, working in the areas of systems and network management, business intelligence, security and compliance, for IBM i, Unix, Linux and Microsoft Windows environments. Their cybersecurity and automation software simplify critical IT processes.
Their commitment to their customers is simple: We focus on giving you solutions to improve everyday operations, save time, and cut costs. Through reliable software, expert services, and outstanding support, we help you solve your business problems and give you peace of mind. That's what being a people-first company is all about.
Founded in 1982, Fortra, LLC has its headquarters in Eden Prairie, Minnesota. On November 2, 2022, HelpSystems, LLC has been renamed Fortra, LLC.
For further information, visit https://www.fortra.com/.
If you are interested in purchasing Fortra software from SCHNEIDER IT MANAGEMENT, please contact us for a price quotation.