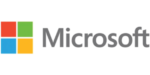 Company Profile
Microsoft is the world's leading publisher of standard Software, Online Services and solutions that help people and companies of all sizes and in all sectors to fulfill their potential.
Security and reliability, innovation and integration, with openness and interoperability, are at the core in the development of Microsoft products.
Partner
Microsoft Software Advisor for Enterprise Agreements (EA)
We are the no. 1 Microsoft licensing partner in Luxembourg and the first choice as Software Advisor of your Microsoft Enterprise Agreement (EA).
We are the first Microsoft Licensing Solution Provider (LSP) headquartered in Luxembourg and manage more than 100 Enterprise Enrollments in the commercial sector and for governmental institutions with a multitude of 100.000 users worldwide.
As part of our services as your Software Advisor, we offer best in class licensing advice, unlimited optimization simulations and provide you with expert answers to all your licensing questions.
Microsoft Online Services & Software Reselling
On top, we are the best choice for all other Microsoft licensing programs:
Cloud Solution Provider (CSP)
Microsoft Products and Services Agreement (MPSA)
Open Value (OV)
We are the Microsoft partner in Luxembourg with the most highly skilled licensing experts knowing the ever-changing Microsoft licensing terms and the market.
With our unique license optimization approach, we compare all available options to provide you with the best combination of Online Services & Software targeted to your exact requirements.
Since we source directly from Microsoft, we can resell at advantageous conditions.
Certifications
Our highly skilled Online Services & Software Licensing Experts are always up to date with the latest Microsoft product and licensing terms.

With our Gold Cloud Platform competency, we help you to make use of secure, scalable, and reliable cloud solutions with Microsoft Azure.
With our Gold Cloud Productivity competency, we support our Enterprise customers with innovative Microsoft 365 productivity solutions.
With our Gold Small and Midmarket Cloud Solutions competency, we support small and midsize customers with cloud productivity and security solutions.
Licensing
With the right Microsoft Licensing Program, you can license Online Services & Software with high flexibility for your business, low management effort at lowest cost.
Microsoft Enterprise Agreement (EA)
The Microsoft Enterprise Agreement (EA) supports organizations with more than 500 users that want to simplify and optimize the licensing of their Microsoft software technology.
The Microsoft EA offers the best value to organizations that want a manageable volume licensing program that gives them the flexibility to buy Online Services & Software licenses under one agreement. In the EA you retain perpetual use rights for software licenses.
Benefits of Microsoft EA:
Best value: Maximize your investment in Microsoft technologies with best pricing and benefits.

Get the best savings by deploying a common IT platform across the organization.
Get 24×7 technical support and unique technologies with Software Assurance.
Minimize upfront costs and budget more effectively by locking in pricing and spreading payments over three years.
Flexible: Respond to the changing technological landscape by accessing the latest versions of Online Services and On-premises Software.

Meet the unique requirements of your organization based on its size and technology needs.
Choose from Microsoft Online Services, On-premises Software, or a mix of both and migrate on your own terms.
Automatically access the latest software and technologies with Software Assurance.
Manageable: Streamline license management with a single organization-wide agreement.

Simplify purchasing with predictable payments via a single agreement for Online Services and/or Software.
Track purchases centrally and manage licenses with online management tools.
Manage licensing throughout the life of your agreement with the help of SCHNEIDER IT MANAGEMENT.
Microsoft Enterprise Subscription Agreement (EAS)
The Enterprise Subscription Agreement (EAS) provides similar advantages as the Enterprise Agreement with lower annual costs based on a three-year subscription and the ability to increase or decrease licenses and subscription counts on an annual basis also for on-premises products. This ability to grow or downsize subscription counts supports changes in workforce size and IT requirements. With EAS you gain access to Microsoft Online Services & Software for as long as you maintain your subscriptions.
Microsoft Customer Agreement (MCA)
The Microsoft Customer Agreement defines the usage rights for Online Services and Azure services acquired through Cloud Solution Provider (CSP).
Cloud Solution Provider (CSP)
The Cloud Solution Provider (CSP) program aims at customers of all sizes who want to buy Microsoft Online Services on a highly flexible transactional basis. There is no minimum requirement for Online Services subscriptions, and consumption based billing for Azure services without commitment. CSP is the perfect program for short term projects, small and medium sized companies or customers who want to flexibly shift to Microsoft Online Services.
In addition to Online Services you can also buy on-premises software as perpetual licenses or subscriptions through the CSP program.
Microsoft Products and Services Agreement (MPSA)
The Microsoft Products and Services Agreement (MPSA) combines the transactional purchase of Online Services & Software licenses in one agreement. MPSA is suited for organizations with 250 or more users who want to combine transactional purchases of Microsoft Software licenses and subscriptions of Microsoft Online Services in one contract.
MPSA features include the following:
A single indefinite agreement with integrated purchasing for Online Services, Software, and Software Assurance.
Purchasing Accounts allow departments or business units to independently purchase and manage Online Services & Software.
Purchasing Accounts automatically consolidate Online Services & Software purchases, granting you the best volume discount.
Microsoft Open Value (OV)
Microsoft Open Value (OV) is the recommended program if you have a small to midsize organization with five or more devices and want to simplify license management, manage software costs, and get better control over your investment. It also includes Software Assurance, providing access to valuable benefits such as software upgrades and product support. If you standardize company-wide, you get even better pricing.
Microsoft Open Value Subscription (OVS) provides lower up-front cost with the flexibility to reduce in years when the user count declines. The subscription option gives your organization the rights to run the software only during the term of the agreement.
Text in German French Luxembourgish