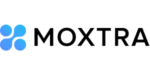 Moxtra is a platform that powers private digital channels with continuous collaboration experiences. It helps users to retain and grow customers, manage their distributed organization, and lower costs for doing business. The company provides a one-stop virtual destination where you manage your external relationships and your internal business teams to deliver the timeliness and quality of response required for today's environment.
Its Customer Collaboration Platform can power the customer portal as a fluid extension of an existing website, web or mobile app, or as a standalone web and mobile app.
Moxtra's Business Interaction Management Platform can power your one-stop app to drive and manage the continuous connections that are critical for your business.
Moxtra's secure, compliant platform is trusted in financial services, legal, telecom, real estate, retail, creative services, healthcare, education, event planning, and more. These high touch businesses are creating a more personal, connected experience for managing client interactions.
Founded in 2012, Moxtra Inc. has its headquarters in Cupertino, California.
Find more information on www.moxtra.com.
If you are interested in purchasing Moxtra software from SCHNEIDER IT MANAGEMENT, please
contact us
for a price quotation.