Paessler is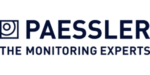 a provider of network monitoring software solutions. It produces Paessler Router Traffic Grapher (PRTG) network, enterprise, and hosted monitors, desktops, apps, and monitoring tools. Its flagship is the PRTG Network Monitor that provides supervision of all the systems, devices, traffic, and applications in your IT infrastructure.
Paessler's mission is to empower technical teams to manage their infrastructure, ensuring maximum productivity. They build lasting partnerships and integrative, holistic solutions to achieve this. Thinking beyond IT networks, Paessler is actively developing solutions to support digital transformation strategies and the Internet of Things.
Founded in 1997, Paessler AG has its headquarters in Nuremberg, Bayern, Germany.
Learn more about Paessler and PRTG at www.paessler.com
If you are interested in purchasing Paessler's IT infrastructure monitoring software PRTG from SCHNEIDER IT MANAGEMENT, please contact us for a price quotation.