Effective February 28, 2023, Citrix NetScaler provides subscription-only options that include both hardware and software Application Delivery Controllers (ADCs).
What are the benefits of the Citrix NetScaler subscription-only options?
While NetScaler will no longer offer perpetual licensing, what stays is the flexibility to deploy your ADCs on demand between on-premises and cloud to best serve the needs of your business.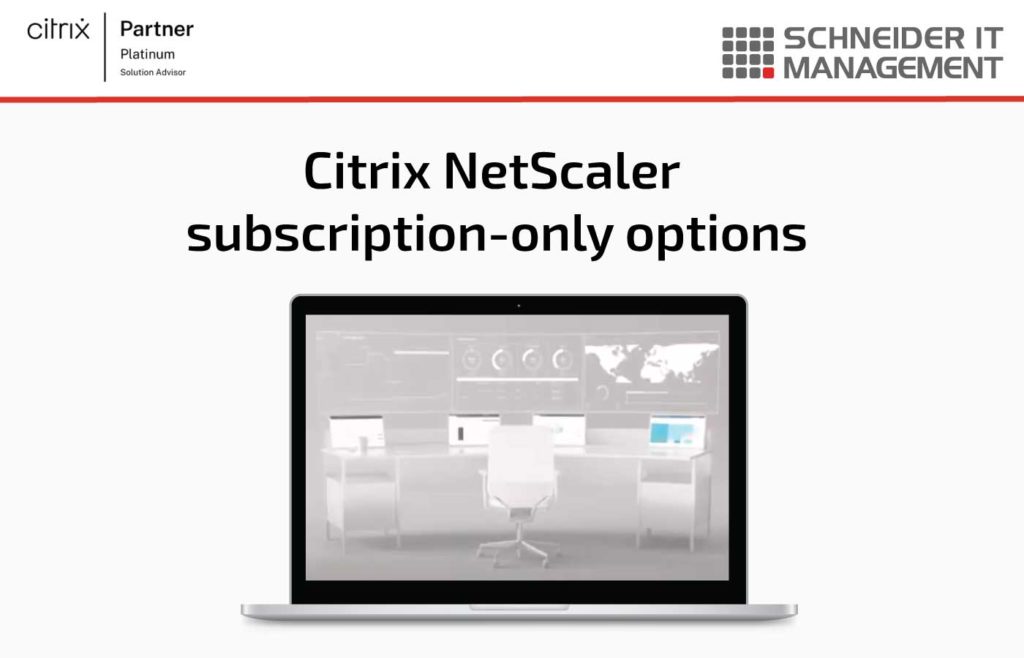 You may want to deploy ADCs as software on your own servers, or you may prefer ADC functionality delivered by purpose-built, hardened appliances that are optimized to meet the demands of containerized environments for modern application delivery. NetScaler will continue to offer both options.
With the expansion of existing NetScaler subscription options to include discrete hardware devices, you now have the option to purchase hardware ADCs while also enjoying the benefits of NetScaler subscription licensing. And for the ultimate flexibility, you can choose a single comprehensive subscription that includes both software and hardware ADCs.
Please contact us for more information or to request a quote.
More information
For the official announcement, please visit: https://www.citrix.com/blogs/2023/02/28/how-netscaler-subscription-options-stack-up/.
For software licensing information on Citrix products, please visit: https://www.schneider.im/software/citrix.