Effective April 1, 2023, Microsoft changed the licensing for Microsoft Windows Server Standard, Datacenter and Essentials.
What changed?
Microsoft eliminated the requirement that customers start with 16 licenses before licensing by individual virtual Operating System Environment (OSE).
Microsoft added a clause that states Cloud Solution Provider (CSP) customers may run Windows Server Datacenter images with Windows Server Standard licenses when licensing by virtual OSE and following Standard edition use rights, among other conditions.
Microsoft updated Windows Server Client Access License (CAL) requirements for limited CSP-Hoster hosting scenarios.
Please contact us for free expert consultancy on your specific Microsoft agreements, more information and to request a quote.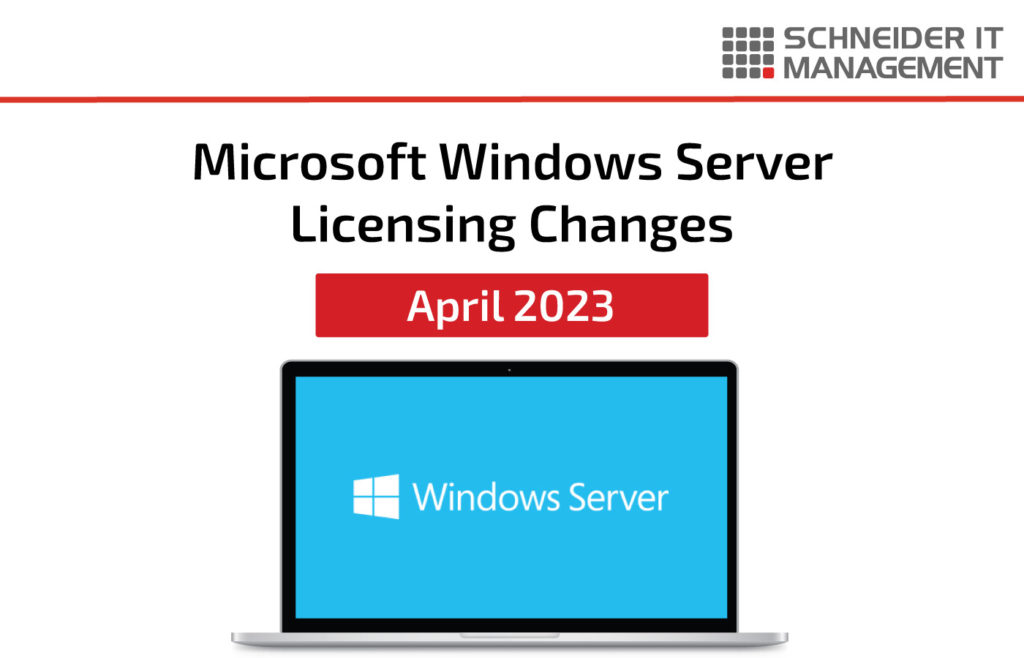 More information