Organizations with an unoptimized software portfolio lose a lot of money and time every day.
Involve Software Licensing Experts that manage your portfolio for you. Become more efficient and save lots of money and time while gaining control and transparency.
Our Managed SAM Services are an all-inclusive service package run by established Software Licensing Experts that gets you tangible results in less than 3 months.
How we help you with our Managed SAM Services
With our Managed SAM Services, you get a first-class all-inclusive service.
Our well-established Managed SAM Services combines organizational, technological, and contractual aspects in an integrated approach: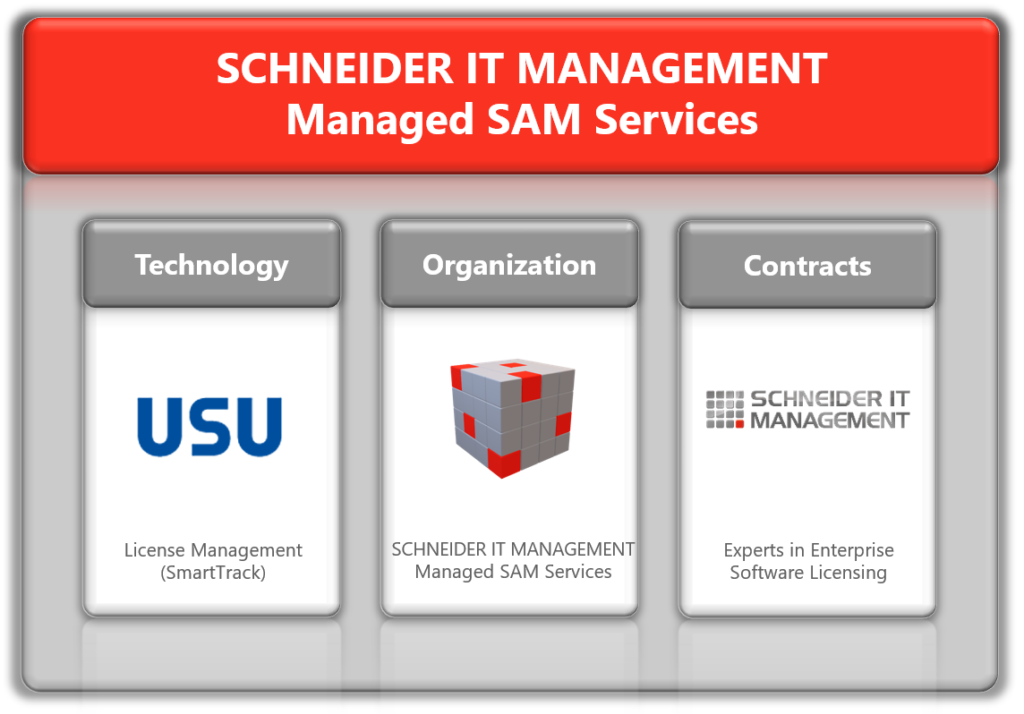 From an organizational perspective, we define Roles and Responsibilities to reduce your workload. We ensure that you have Policies and Procedures in place to manage your online services and software. In parallel, we check your Processes to uncover optimization potential and increase your efficiency.
From a technological perspective, Data collection is not only about software discovery and license management. With on-premises software, companies face a considerable risk of being under-licensed. With the introduction of online services and browser-based applications you need to control and monitor the actual usage to avoid over-licensing. An appropriate platform with a central database is essential.
At the heart of our Managed SAM Services is USU License Management (SmartTrack) as your Data Platform, provided by our trusted partner USU Technologies, formerly known as Aspera.
From a contractual perspective, vendors claim that Online Services simplify licensing – we see the opposite. Hybrid licensing scenarios require even more in-depth licensing knowledge. With our Managed SAM Services, you can always rely on the Expert Knowledge of our highly skilled Licensing and SAM Consultants.
In Reporting we connect a vast collection of high-quality data and develop the reports for the respective target groups within your company. We provide you with reports, analyses, and in-depth recommendations. On top, we empower you to use the self-service functionalities. Through our powerful dashboards you get exactly the information you need.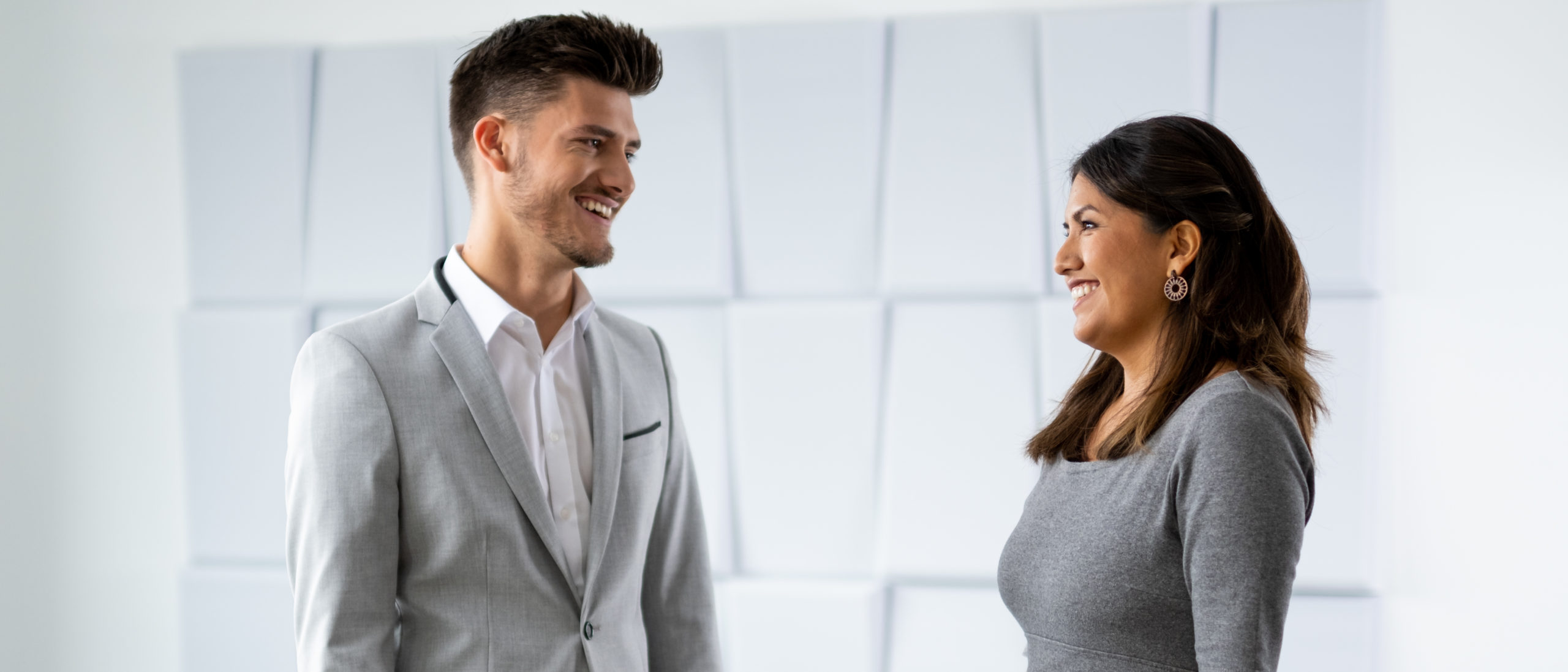 Your Benefits of the SCHNEIDER IT MANAGEMENT Managed SAM Services
With many years of experience in IT management, you benefit from our outstanding expert licensing knowledge and Software Asset Management experience. Opting in for our Managed SAM Services means opting in for your all-round worry-free package with the following benefits:
Save your Time:
Avoid building up internal resources and license know how. Putting your SAM topics safely in our hands, gives you the time and freedom to focus on your core business.
Benefit from our always up-to-date expert knowledge, so you don't have to invest time to stay up to date yourselves.
Use our readily available Managed SAM Services to get your SAM up and running without losing valuable time.
Rely on our Managed SAM Services to not have to start over and over again like in a project-based approach.
Maximize your IT responsiveness and end-user productivity through clear Roles and Responsibilities with optimized Policies, Procedures and Processes.
Save your Money:
Receive all-inclusive managed services including hosting and maintenance of the data platform with predictable budgeting.
Avoid time-consuming tasks and save money by making your staff more effective in their core tasks.
Detect unused software and online services to reduce your software spending.
Optimize your license portfolio and enable the re-assignment of licenses to avoid overspend.
Uncover redundant services from different vendors with our cross-vendor analysis.
Gain Transparency and Control:
Gain full transparency and control through continuous validation of your inventory and entitlement accuracy for all your software vendors.
Get a solid basis for operational and strategic decisions based on valid data, powerful reports, and dashboards. Your budget planning and controlling will become easy.
Limit your legal risk of software and online services usages and stay relaxed in your next audit.
Contact us for a free demo of our Managed SAM Services to save your money and your time.