Since June 1, 2023, the Microsoft App Governance add-on is included in Microsoft Defender for Cloud Apps at no additional cost. New and existing customers can start the opt-in process to begin using these capabilities.
Microsoft App Governance pricing: no additional cost
All customers who have a standalone, E5 Security, or Microsoft 365 E5 license, or any other license that includes Defender for Cloud Apps, now have access to App Governance at no additional cost.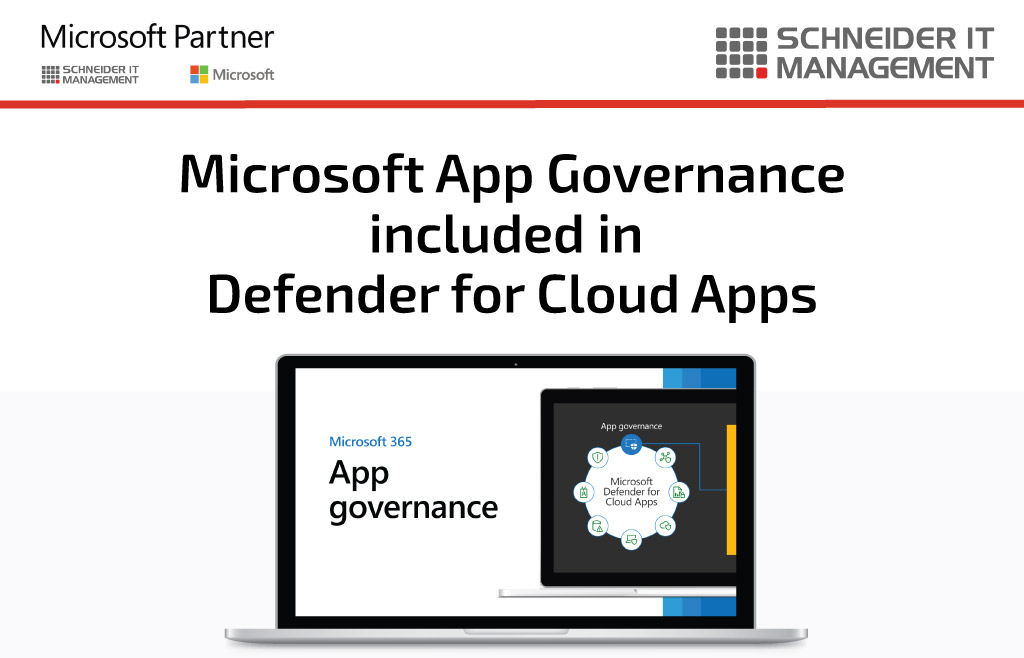 What happens to existing Microsoft App Governance add-on licenses?
For existing App Governance customers, Microsoft has taken steps to proactively cancel your subscription or manage the ticket queue, depending on the channel through which you purchased the add-on license. This process was initiated on June 1, 2023 and is triggered either proactively by Microsoft or once a ticket is received.
What is Microsoft App Governance?
Microsoft App Governance is a capability that enables security and policy management for OAuth-enabled apps registered in Azure Active Directory (Azure AD), Google Workspace, and Salesforce. It provides comprehensive visibility, remediation, and governance over how these apps and their users access, use, and share sensitive data stored in Microsoft 365. By offering actionable insights and automated policy alerts, it helps organizations maintain control and security over their app ecosystem.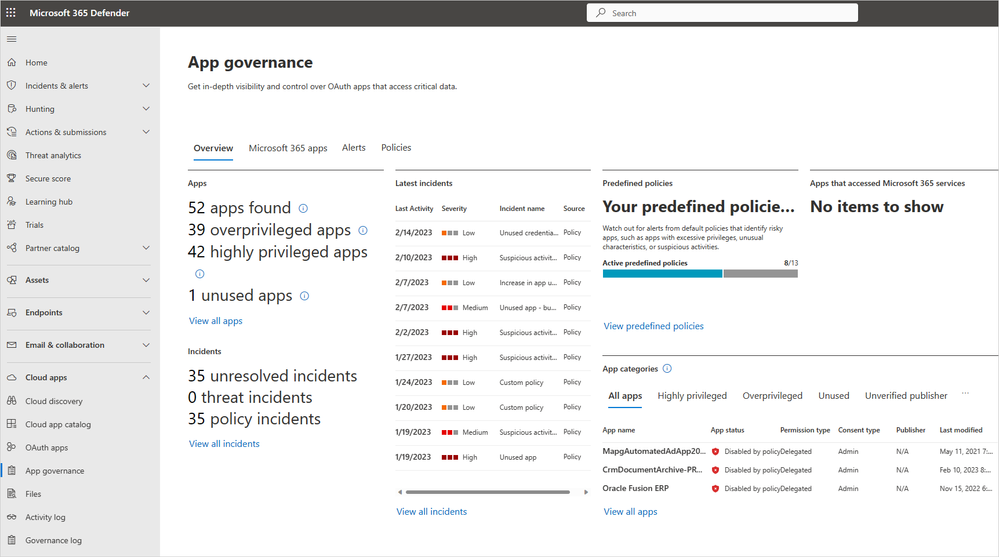 More information
For the announcement of this licensing change, please visit: https://techcommunity.microsoft.com/t5/microsoft-365-defender-blog/rsa-news-taking-xdr-for-saas-apps-to-the-next-level-app/ba-p/3804722.
For more info on Microsoft App Governance features, please visit: https://learn.microsoft.com/en-us/defender-cloud-apps/app-governance-manage-app-governance.
For useful software licensing information on Microsoft products, please visit: https://www.schneider.im/software/microsoft/.
Please contact us for free expert consultancy on your specific Microsoft agreements, more information and to request a quote.