In August 2022, Adobe announced new Adobe Acrobat Pro and Standard capabilities. With these new capabilities, a price increase for Acrobat Pro was announced:
Any new customers as of August 8, 2022, pay about 40% more for an Acrobat Pro license.
For existing customers (who had at least one active Acrobat Pro subscription license by August 8, 2022,) the price increase of about 40% becomes effective July 1, 2023. The new pricing applies to contract renewals and reorders of licenses you make on or after July 1, 2023. Therefore, we recommend purchasing Adobe Acrobat Pro licenses before July 1, 2023. Existing 3-year-contract customers will continue to receive their pricing through the completion of their 3-year term.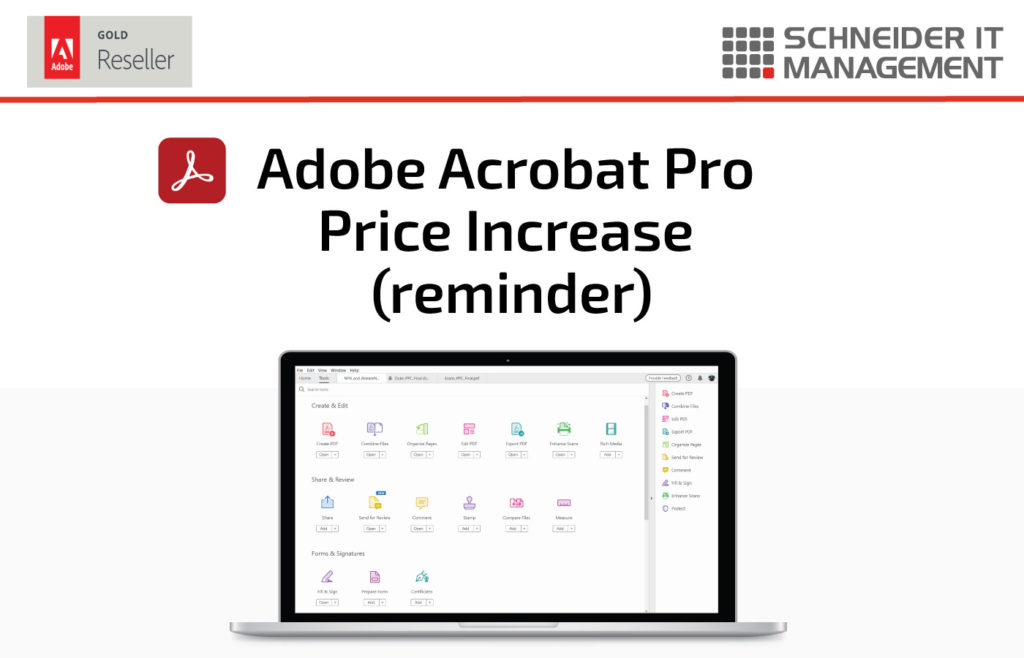 More information
For the former article about Adobe Acrobat Standard and Pro naming changes, product enhancement & price increases, please visit: https://www.schneider.im/adobe-acrobat-standard-and-pro-naming-changes-and-product-enhancement/.
For useful software licensing information on Adobe, please visit: https://www.schneider.im/software/adobe/.
Please contact us for free expert consultancy on your specific Adobe agreements, more information and to request a quote.