Microsoft Teams Rooms license now needed for various devices
Effective July 1, 2023, Microsoft Teams Rooms devices, Surface Hubs, and executives in personal mode using a user license will need to provision a Teams Rooms license to continue service.
What are the next steps?
Prior to July 1, 2023, customers must procure and provision a Teams Rooms Pro or Teams Rooms Basic license to continue service. Customers with legacy Microsoft Teams Rooms Standard or Teams Rooms Premium subscription licenses can reserve seats under their existing agreement to remain compliant.
Microsoft Teams Rooms Pro Management Portal: new requirements
Furthermore, effective July 1, 2023, customers logging into Teams Rooms Pro Management Portal, with enrolled devices, will no longer be able to access the Teams Rooms Pro Management service and be visible and monitored in the portal without a current associated Teams Rooms Pro or legacy Teams Rooms Premium license.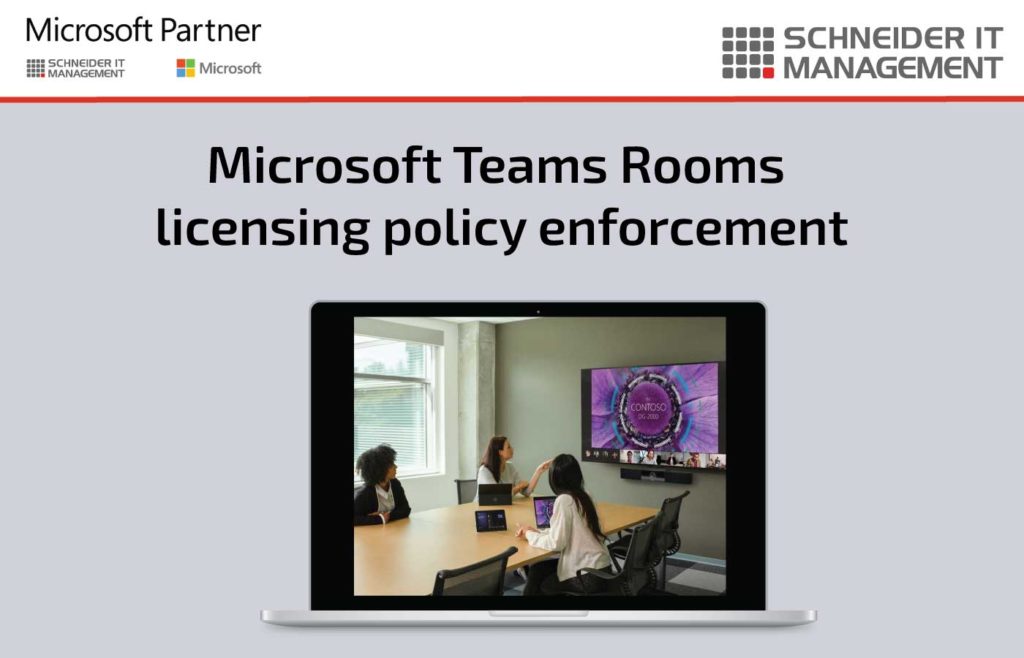 Microsoft Teams Rooms Pro vs. Basic
Teams Rooms Pro license delivers enhanced in-room meeting experiences like intelligent audio and video, front row and large galleries, and dual screen support. Teams Rooms Pro also provides advanced management features like remote device management, conditional access policies, and detailed device analytics. Teams Rooms Pro licenses can be used to license both certified Teams Rooms systems and Teams Panels.
Teams Rooms Basic license provides core meeting experiences at no additional cost. The Teams Rooms Basic license includes scheduling, joining meetings, content sharing, and collaborative whiteboarding. In addition, the license offers basic security and management capabilities out-of-the-box. You can assign up to 25 Microsoft Teams Rooms Basic licenses to Teams Rooms systems in your organization. If you need to license more than 25 Teams Rooms systems, they will require Teams Rooms Pro licenses. Teams Rooms Basic licenses can be used to license Teams Rooms systems only and not Teams Panels.
Please contact us for free expert consultancy on your specific Microsoft agreements, more information and to request a quote.
More information