Effective April 6, 2023, Microsoft Windows 365 Frontline is in public preview. While Windows 365 Enterprise and Business have been available since August 2021, Windows 365 Frontline is only now joining this family of Microsoft cloud PCs.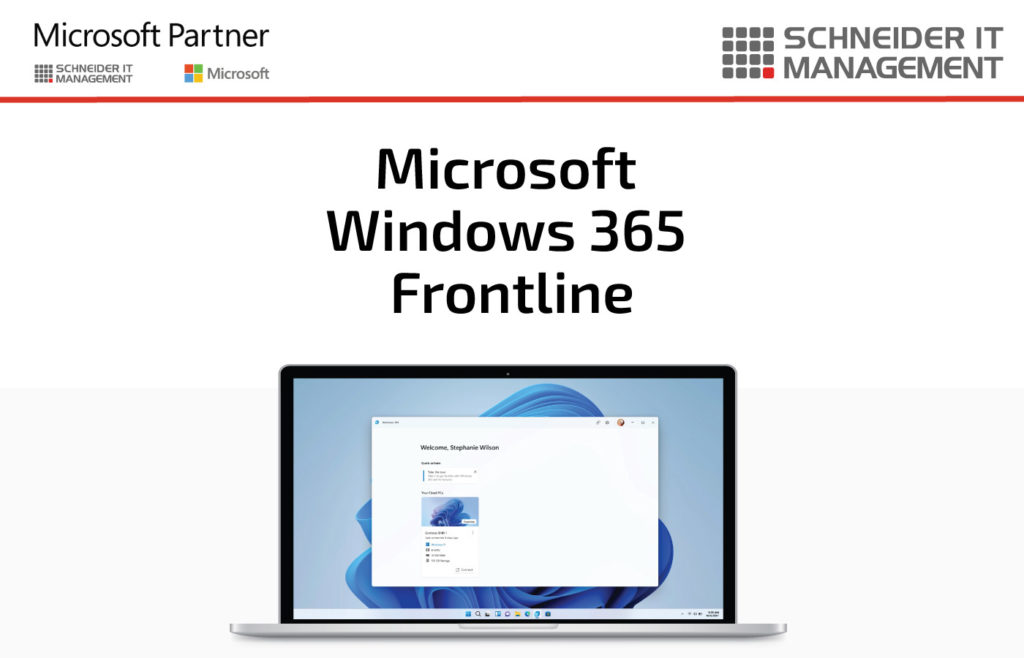 Windows 365 Frontline is a Cloud PC service that offers a personalized computing environment to users, much like the rest of the family. Frontline is for shift and part-time workers or others who only need a Cloud PC for a limited amount of time during their workday. Each license purchased enables a company to establish three Cloud PCs, covering three employees working eight-hour shifts over a 24-hour period. It is important to note that the number of users accessing the Windows 365 Frontline Cloud PC simultaneously cannot exceed the number of licenses purchased. For instance, if a company has three shifts consisting of 110, 90, and 100 workers, they would need to purchase 110 licenses of Windows 365 Frontline to deploy 330 Cloud PCs, of which 110 can be used concurrently.
In June 2023, Microsoft Windows 365 Frontline is expected to become generally available (to be confirmed).
More information
For the announcement, please visit: https://techcommunity.microsoft.com/t5/windows-it-pro-blog/windows-365-frontline-available-in-public-preview/ba-p/3787496.
For more information and an explanatory video, visit this blog post: https://www.microsoft.com/en-us/microsoft-365/blog/2023/04/06/windows-365-offers-flexibility-from-the-office-or-home-to-the-frontline/.
To register for the public preview of Microsoft Windows 365 Frontline, please visit: https://forms.office.com/Pages/ResponsePage.aspx?id=v4j5cvGGr0GRqy180BHbRywz-NTF1WNIjUPJymxe48tUOU5WV0E2TEpMNlkxTEIyQVVOVjdYM1VUMS4u.
For useful software licensing information on Microsoft products, please visit: https://www.schneider.im/software/microsoft/.
Please contact us for free expert consultancy on your specific Microsoft agreements, more information and to request a quote.