Since July 1, 2023, Viva Glint is generally available and becomes part of the Microsoft Viva Suite.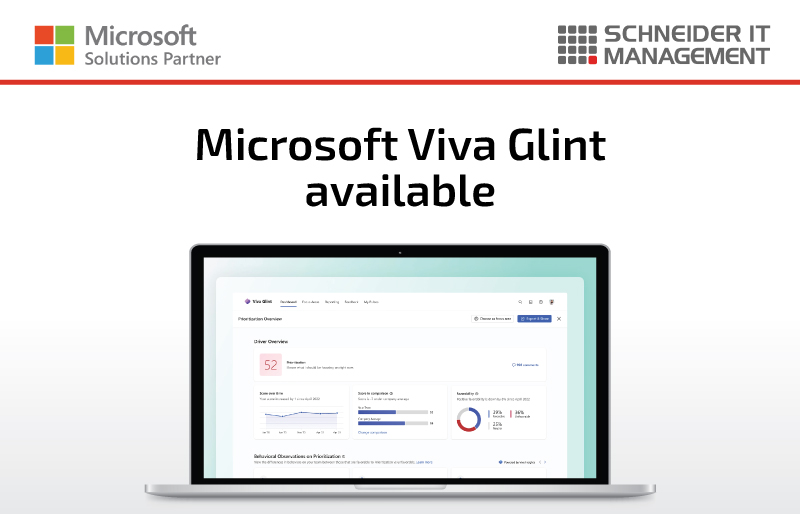 Microsoft LinkedIn Glint renamed as Viva Glint
Previously a part of LinkedIn, Glint transitioned to Microsoft to integrate with Viva Insights and other Viva modules. Existing customers will transition from the current Glint product to the Microsoft Viva product early in 2024.
Microsoft Viva Glint
Viva Glint is a tool that helps organizations measure and improve employee engagement and performance. It allows managers and leaders to collect feedback from employees through surveys, analyze the results, and take action based on the insights. Viva Glint also integrates with other Viva products to provide a holistic view of the employee experience.
Copilot in Microsoft Viva Glint
Copilot in Microsoft Viva will begin rolling out to customers later in 2023. Viva Glint harnesses AI, including Natural Language Processing (NLP), to assist HR teams, leaders, and managers in simplifying the analysis of aggregated engagement data. It accomplishes this by automatically identifying key topics, keywords, and sentiments from extensive comment datasets. Moreover, it promptly issues real-time alerts for employee populations that may be at risk. In essence, Viva Glint enhances the comprehension of employee feedback for HR teams and allows for the swift detection of potential issues.
More information
For an announcement article, please visit: https://techcommunity.microsoft.com/t5/viva-glint-blog/transform-insight-into-action-with-microsoft-viva/ba-p/3800649.
For the product page of Microsoft Viva Glint, please visit: https://www.microsoft.com/en-us/microsoft-viva/glint.
For a video giving an overview over Viva Glint, please visit: https://youtu.be/urWuT34UUh8.
For more information on the transition from Glint to Microsoft Viva Glint, please visit: https://community.glintinc.com/glint-s-transition-to-microsoft-viva-faqs-and-resources-89/faqs-glint-s-transition-to-microsoft-viva-2260.
For the login for LinkedIn Glint customers, please visit: https://app.us1.glintinc.com/session/auth?culture=en-us&country=lu.
For useful software licensing information on Microsoft licensing programs, please visit: https://www.schneider.im/software/microsoft/.
Please contact us for free expert consultancy on your specific Microsoft agreements and to request a quote.