Oracle Cloud Infrastructure (OCI) has recently become a part of the VMware Cloud Universal Program, marking a significant development in cloud technology. This collaboration allows customers to seamlessly run VMware workloads on Oracle's cloud platform, ensuring flexibility and choice in their cloud infrastructure solutions.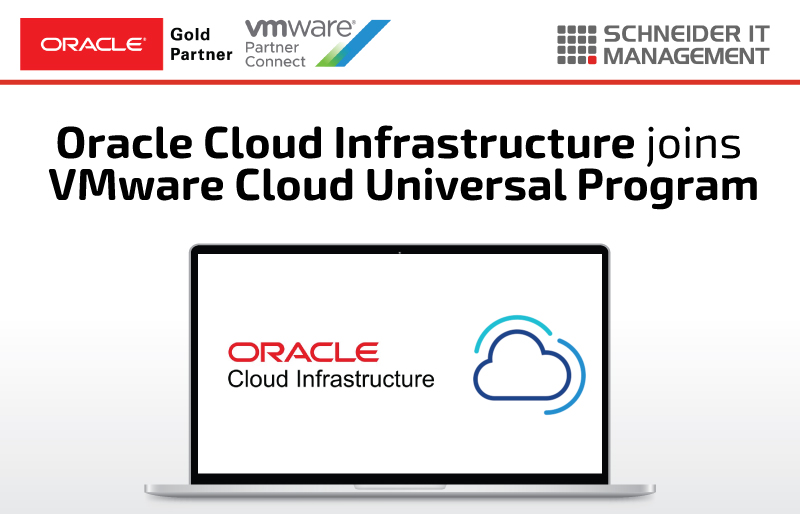 By joining forces with VMware, Oracle Cloud Infrastructure enhances its capabilities to provide a robust and versatile cloud environment for businesses of all sizes. Customers can benefit from the agility and scalability of Oracle Cloud while leveraging their existing VMware investments.
This partnership signifies a commitment to supporting hybrid and multi-cloud strategies, giving organizations more options to optimize their IT infrastructure.
More information
For further details on this exciting development, read the full article here: https://www.oracle.com/be/news/announcement/oracle-cloud-infrastructure-joins-vmware-cloud-universal-program-2023-08-22/
For useful software licensing information on Oracle, please visit: https://www.schneider.im/software/oracle/.
To find out more about VMware, please visit: https://www.schneider.im/software/vmware/.
Please contact us for free expert consultancy on your specific Oracle and VMware agreements and to request a quote.