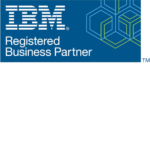 Ab dem 21. April 2021 sind neue Funktionen für IBM Watson verfügbar, die Unternehmen beim Aufbau vertrauenswürdiger künstlicher Intelligenz (KI) unterstützen sollen. Diese neuen Funktionen zielen darauf ab, das Vertrauen, die Transparenz und die Erklärbarkeit von KI-Prozessen zu erhöhen und umfassen:
Neue Funktionen zum Datenschutzmanagement: IBM OpenPages with Watson enthält jetzt ein neues Modul für das Datenschutzmanagement.
Verbesserte Erklärbarkeit für Planungsprognosen: Im Jahr 2021 Q2 wird IBM Planning Analytics with Watson eine neue statistische Detailseite enthalten, die transparenter und verständlicher erklären soll, wie eine Planungsprognose erstellt wurde.
Neue Federated Learning-Funktionen: IBM Watson Studio enthält jetzt neue Federated-Learning-Funktionen als Tech-Preview, um Unternehmen bei der Anwendung von maschinellen Lernverfahren in datenschutzsensiblen Situationen zu unterstützen.
Neue Zeitreihen-Funktionen: IBM Watson Studio enthält jetzt Time Series-Funktionen in der Beta-Version, die Unternehmen bei der Entwicklung von Modellen helfen sollen, die zukünftige Werte einer Zeitreihe auf der Grundlage von vergangenen Daten oder Merkmalen vorhersagen.
Für die Ankündigung besuchen Sie bitte: https://newsroom.ibm.com/2021-04-21-IBM-Launches-New-Watson-Capabilities-to-Help-Businesses-Build-Trustworthy-AI.
IBM veranstaltet unter dem Titel "Think 2021" eine Veranstaltung, die die Zukunft von Hybrid Cloud und KI erklärt. Sie findet am 12. Mai 2021 von 10 bis 15 Uhr luxemburgischer Zeit statt. Sie können sich hier registrieren: https://www.ibm.com/events/think/#intro und finden die Agenda hier: https://app.swapcard.com/event/think21/plannings/RXZlbnRWaWV3XzE3MjY2Nw%3D%3D.
Bitte kontaktieren Sie uns für weitere Informationen oder um ein Angebot anzufordern.